Segnana is the best of the best at the Alambicco d'Oro awards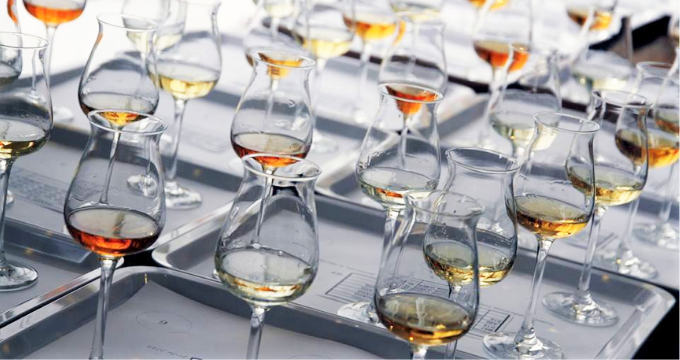 20 September 2016
Three Gold Medals and a Silver allowed Segnana to win the Special Award for the best overall score at the 33rd edition of the Alambicco d'Oro, the competition organised by ANAG, the National Association of Grappa Tasters, to promote the production of high-quality grappas and grape eaux de vie.
Receiving its prizes on 17th September in the Conference Hall of Asti's Chamber of Commerce, within the ambit of the 50th Douja d'Or, Segnana was therefore one of the major protagonists of this edition, picking up its three Gold Medals for Segnana Chardonnay in the Young Grappa category, Segnana Traminer in the Young Aromatic Grappa category and Segnana Solera Selezione in the Aged Grappa category, as well as a Silver Medal for Segnana Estrema as a Young Grappa.
The awards ceremony was followed by a "dinner of fire", organised at the restaurant in the Hotel Reale in cooperation with the Grappa Institute of Piedmont, where ANAG's tasters "lit up" the dinner describing various examples of Grappa in the glass and with (and in) the dishes, including some very interesting pairings.
This was a special evening for Segnana, which saw rewarded the company's great commitment to producing grappas of outstanding quality, whether these are young distillates or those aged in wood.