Segnana, the true image of tradition
Segnana has managed to reinvent grappa by creating a modern spirit that is smooth and of singular charm in its blend of history and innovation
Discover more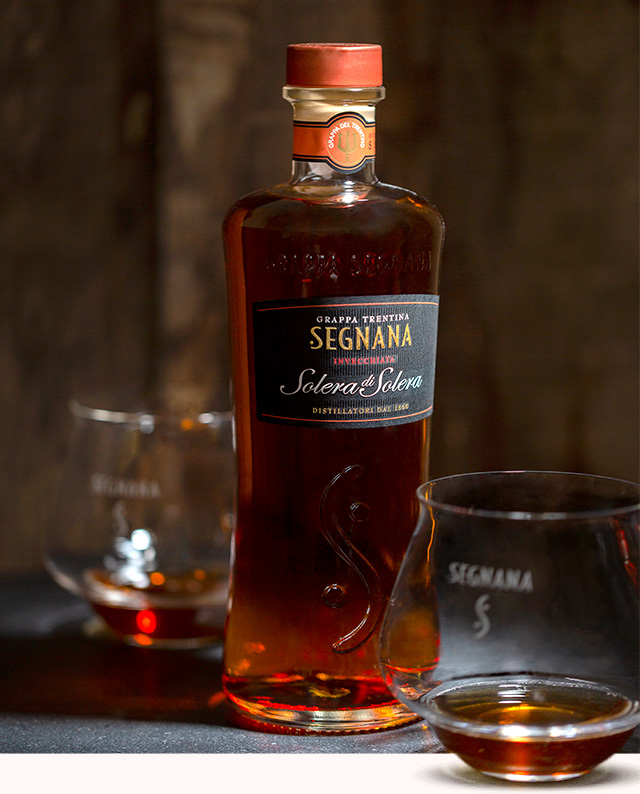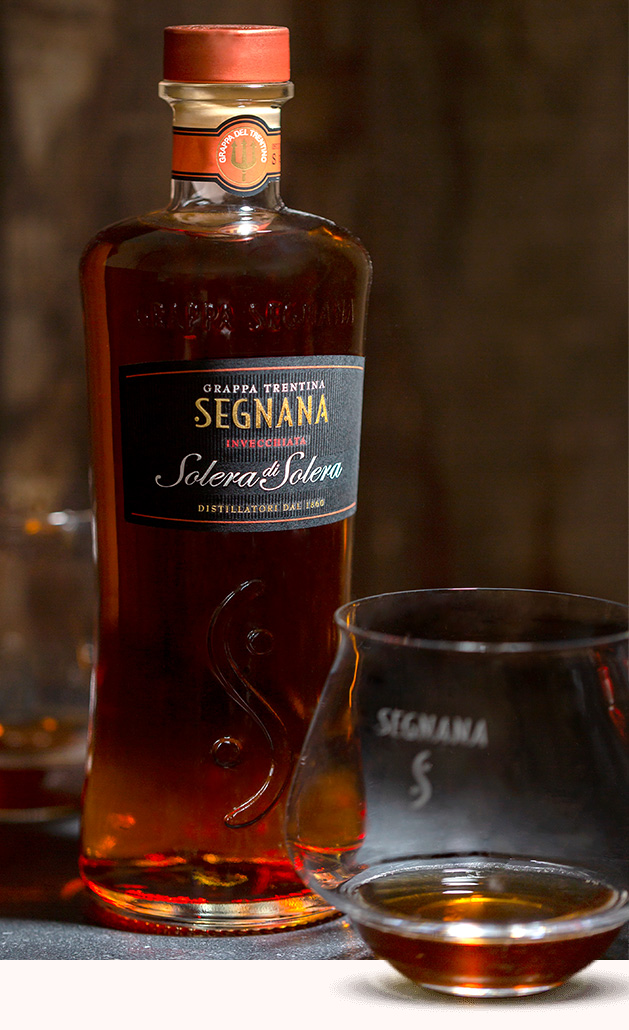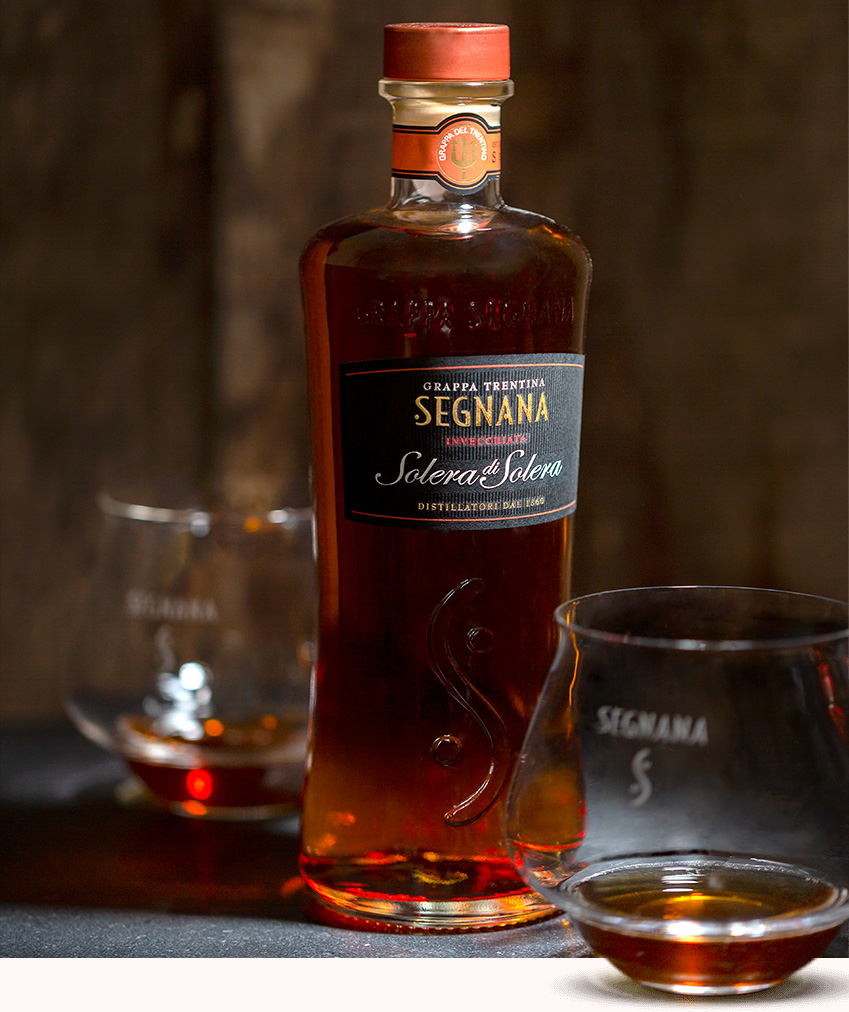 Aged
Aged grappas have an amber colour thanks to the noble essences from the wood, which yield scents of vanilla, pastries, leather, tobacco and cocoa butter. These are spirits to mull over and are perfect when accompanied by a cigar or chocolate.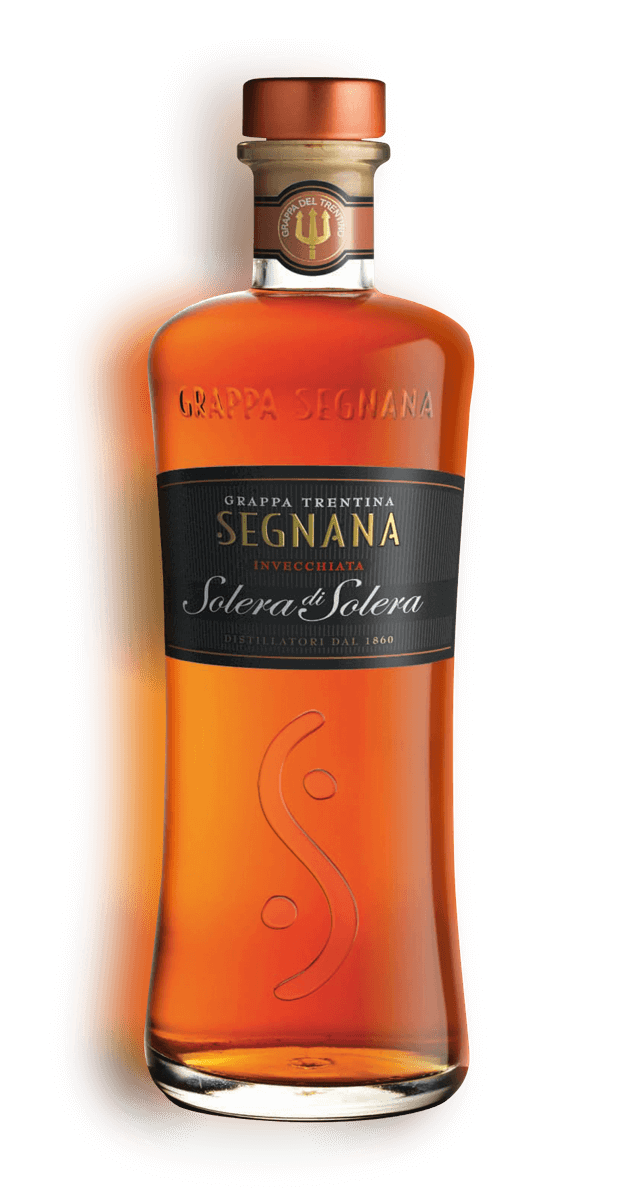 Over time, extremely elegant and refined aromas are gradually extracted from the wood, enriching and making the distillate even more aristocratic.
Aromatic
Aromatic grappas have a transparent, crystal-clear colour, typical of a distillate that has not been aged. On the nose they display a fresh, intense aroma and a delicate hint of the grapes from which they derive, as well as surprising persistence and elegance.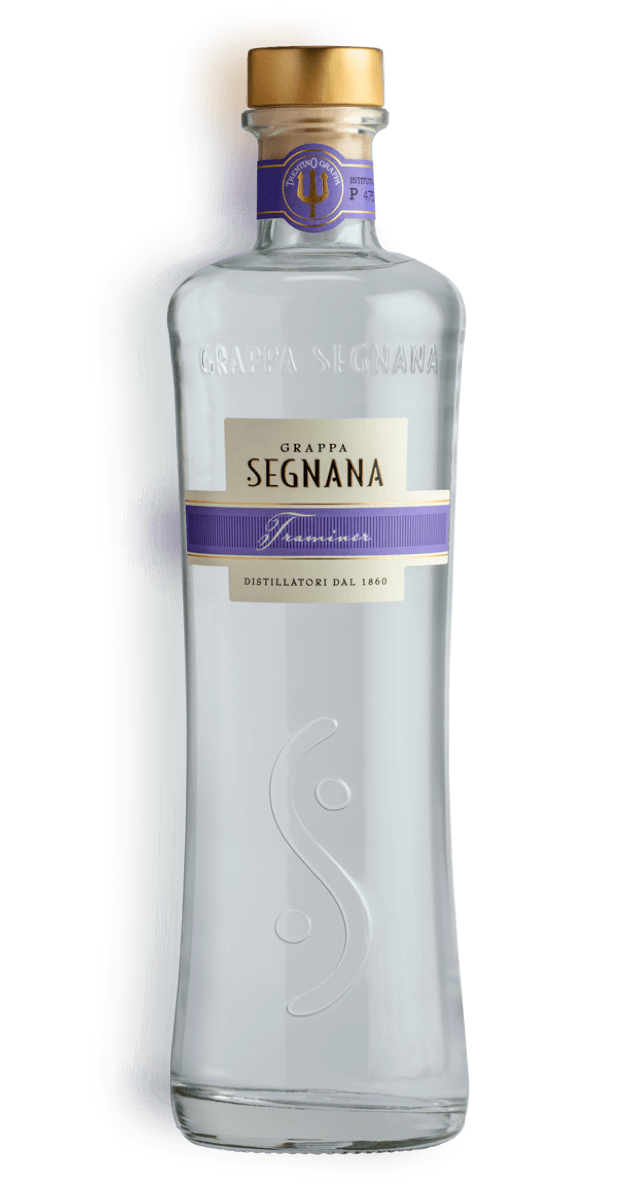 These are grappas that offer fresh, fragrant sensations, yielded by distilling aromatic Traminer and Moscato grapes, whose primary aromas are clearly maintained.
White
Each White Grappa has its own unique characteristics, all resulting from very careful distillation that succeeds in extracting extremely fine, floral aromas from the Chardonnay pomace and more fruity, warming notes from that of Pinot Noir. Blending the two yields a perfect balance of these perceptions.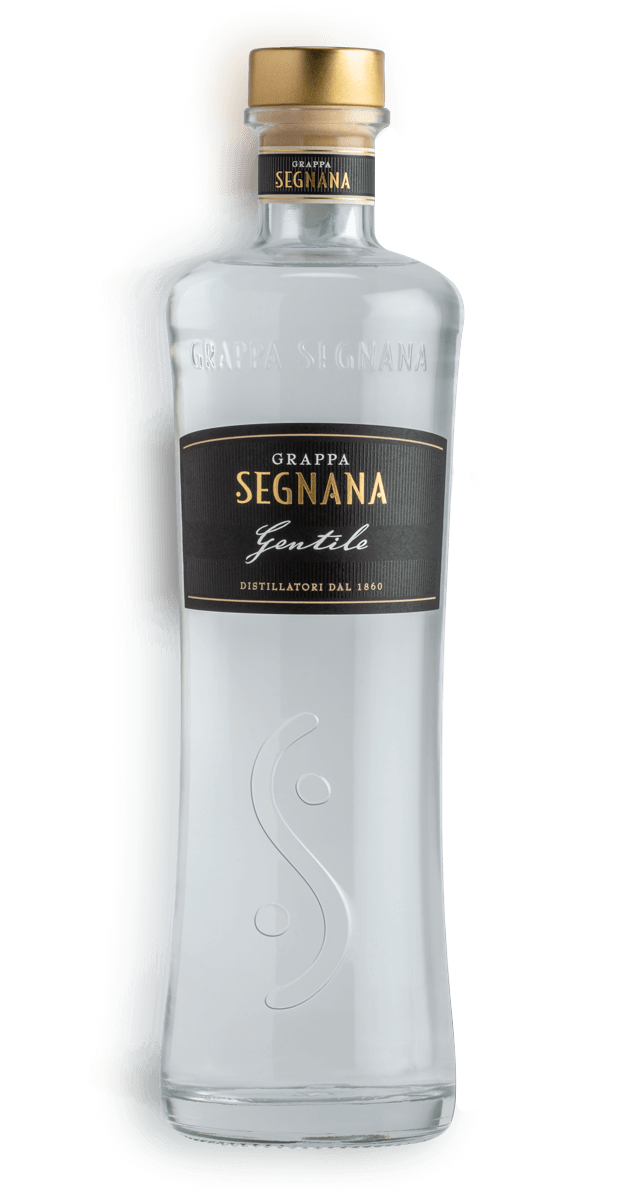 The essence of mountain viticulture is sublimated in these Segnana distillates, which derive from the finest selections of Chardonnay and Pinot Noir cultivated at high altitude.
Segnana is a name intrinsically linked with the history of that most Italian of spirits, grappa.
Segnana grappa is in fact partly made from the grape marc left over from the soft pressing of the grapes used to produce Ferrari. The short time interval from grape pressing to insertion in the stills makes sure that the grape marc doesn't lose any of the original aromas, flavour and fragrances.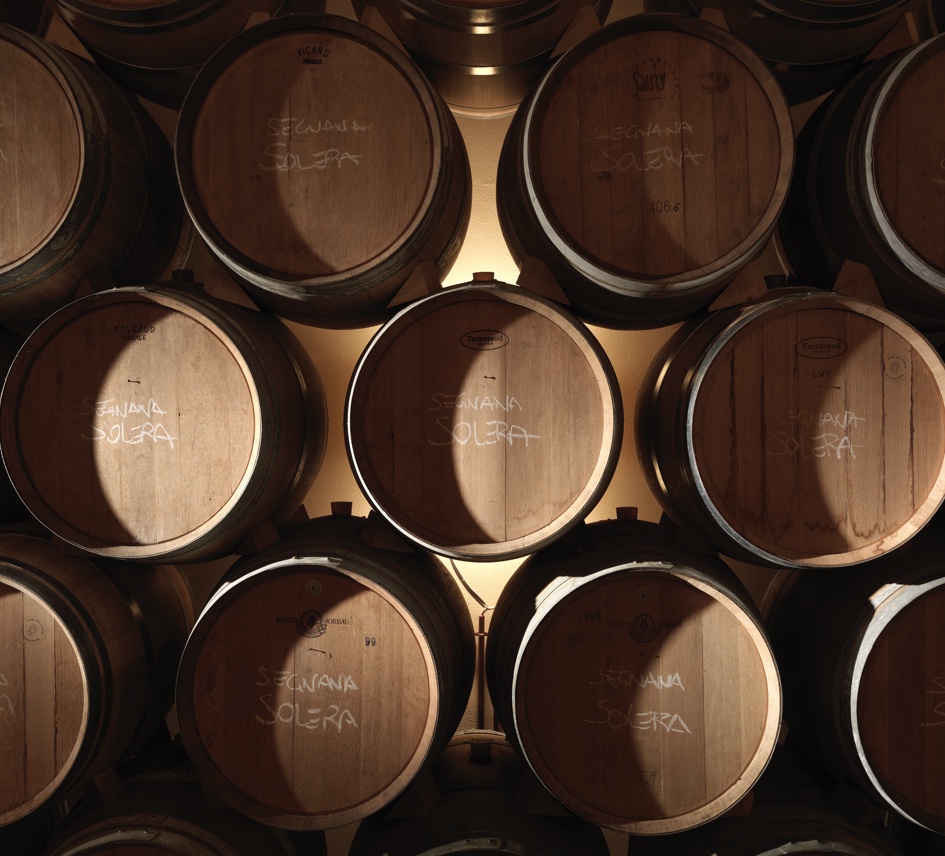 Grappa is one of the products that exemplify Italian excellence.
The Segnana distillery is the only brand of grappa that is member of Altagamma, the foundation that brings together high-end Italian companies operating in the sectors of fashion, design, jewellery, motorcycles, hospitality and, indeed, food and drink: firms which, standing out for their innovation, quality and prestige, express to the full Italian culture and style.
Italian excellence in the glass
A constant quest for quality
and elegance, as well as an
indissoluble link with the terroir
The Lunelli family has sought, since the 1980s, to associate other products with Ferrari that share its fundamental values – outstanding quality, refinement and a strong link with its area of origin – in order to create what is today a drinks group of outstanding quality.