Segnana's Estrema wins a Gold Medal at the Alambicco d'Oro competition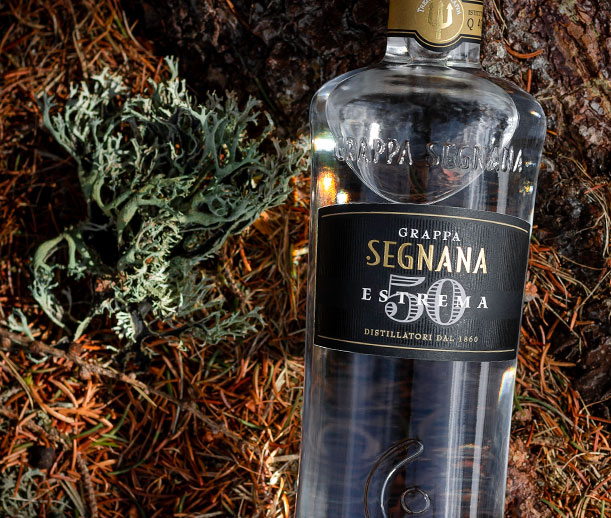 8 June 2017
Once again this year, Segnana is one of the winning distilleries at the prestigious Alambicco d'Oro competition, organised annually by ANAG, the National Association of Grappa Tasters.
In the 2017 edition it was Segnana's Estrema that took home the Gold Medal for young grappas.
Made from 40% Chardonnay grape pomace and 60% pomace from Merlot and Cabernet, Segnana Estrema grappa has an alcohol content of 50% vol.; described as very intense, ethereal and enchanting on the nose, it displays hints of fresh fruit, spices and walnut shells. On the palate it offers rich tactile sensations and is appealing, harmonious and well-balanced, whilst its aftertaste is fine, lightly fruity and very persistent, with evident, precise notes of officinal herbs and liquorice that are typical of the grape varieties from which it is produced.
The official awards ceremony will take place in September in Asti, where the winning distillates will also be available for tasting throughout the "Douja D'Or" event, organised by the city's Chamber of Commerce.