Three Gold Medals for Segnana at the 2019 Alambicco d'Oro Awards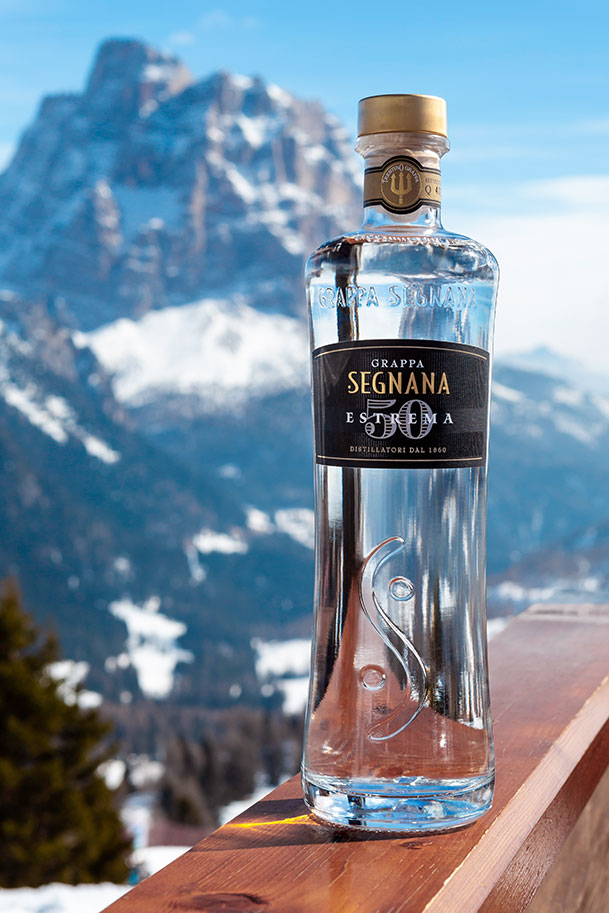 2 July 2019
The Segnana grappa company has won no less than three Gold Medals at the 36th edition of the Alambicco d'Oro, the competition organised by ANAG (the National Association of Grappa Tasters) to enhance and promote the production of high-quality grappas and grape eaux de vie.
The Prize's jury, selected by preliminary tests among ANAG's thousands of tasters, decreed as being worthy of Gold Medals Segnana Estrema in the Young Grappa category, and Segnana Solera Collezione and Solera Alto Rilievo aged in Sherry casks in the Aged Grappa category.
An excellent result, especially for the Solera Alto Rilievo, which was only launched in the market this year: this is an exclusive line, produced in limited quantities and with the ever-present quest for excellence that is Segnana's hallmark. It is devoted to a consumer who loves Whisky and Sherry and appreciates a product that inspires quiet reflection. This is a reaffirmation, on the other hand, for the Solera Collezione, a grappa made from pomace originating in the Ferrari vineyards, which is aged in oak barrels, and for the Solera Estrema, the white grappa with 50% alc. vol., which recalls the ancient origins of the Segnana Distillery.